The 2021-2022 Seed Exchange Online Ordering is NOW OPEN! 
Please read the Online Ordering Instructions - READ FIRST! page before going to the Order Seed page to place your seed order.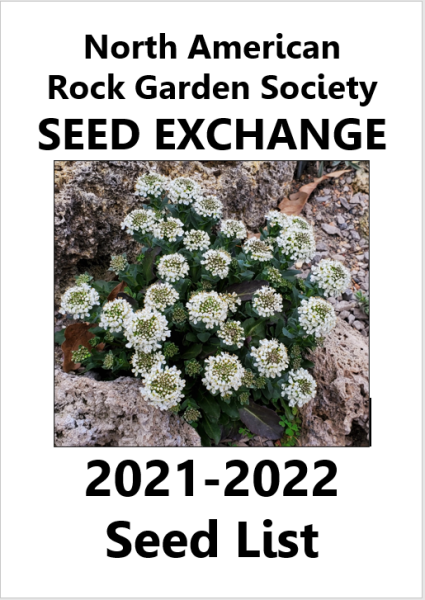 You can also download for viewing or printing various files related to the seed list on the Downloadable Seed List Files  page. If you want an spreadsheet version of the seed list, or you prefer to place your seed order by mail and need a print copy of the Seed List and order form, send your request by using this Contact link or the one in the upper right menu and select "Seed Exchange" for Category so the message goes to the correct persons.
In case you have any trouble seeing the Menu on the Home page (if you use an iPad or tablet), you can access the links to all the pages for the Seed Exchange at https://nargs.org/seeds.
If you have not joined or need to renew your membership, now is the time to do so. You can read How the Seed Exchange Works for more details about it.
Check out Seed Exchange Helpful Links for links to websites and articles about seed identification, seed cleaning and seed germination. You can view previous year's lists on Past Years Seed Lists page. 
If you have any questions/comments regarding the Seed Exchange send a message to Seed Exchange Director and/or Intake Manager using this Contact link or the one in the upper right menu and select "Seed Exchange" for Category.(link sends e-mail