The 2018-2019 NARGS Seed Exchange Main Round Is NOW CLOSED
Surplus Round ordering will begin on FRIDAY, MARCH 1st and end March 20th.
Surplus Round Seed orders are $10 (US dollars) per 20 packets with a maximum of 100 packets allowed
The "Surplus Seed List 2018-2019" page is NOW UP on the website so you can view and make your selections ahead of time. The surplus seeds will sell out quickly so we strongly recommend you select MANY more seed numbers than the number of packets you wish to receive to ensure that the order fillers have enough seed numbers to choose from when filling your order. 
The Seed Exchange is for active NARGS members ONLY - join or renew now if you are not a current member. 
Only members who request a print seed list are mailed a copy; all other members can access and order from the seed list online when it opens. You can download the pdf file of the seed list from the Downloadable Seed List Files page.  If you need a print Surplus Seed Order List (list of only seed numbers available in Surplus round) mailed to you please contact the Seed Exchange Intake Manager Laura Serowicz 15411 Woodring, Livonia, MI 48154-3029 immediately to request a copy. Please allow up to 2 weeks for delivery. 
Many thanks to the seed donors for all the wonderful seeds they sent in; to the seed packagers who sorted all the seeds into individual packets; to the Watnong chapter volunteers who filled the Main Round seed orders; and to the Wisconsin-Illinois chapter volunteers who will handle the Surplus Round.
Check out the new Seed Exchange Helpful Links page for website and article links to Seed Collecting & Cleaning, Identification and Germination guides. You can view previous year's lists on Past Years Seed Lists page.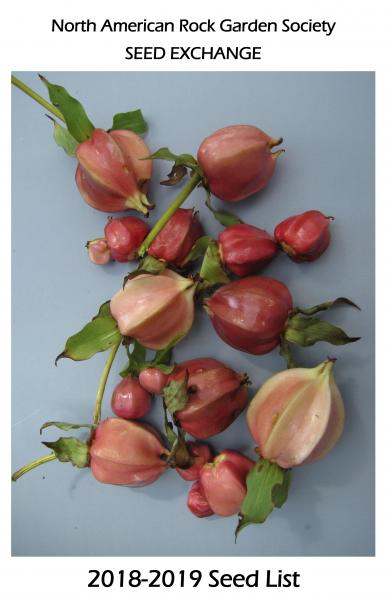 If you have any questions/comments regarding the Seed Exchange send a message to Seed Exchange Director and/or Intake Manager using this contact(link sends e-mail)link.