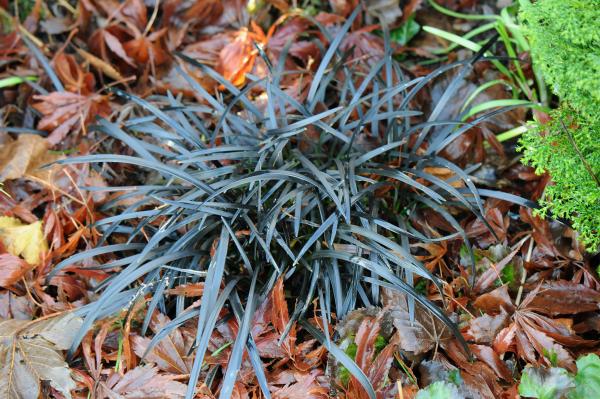 Ophiopogon planiscapus 'Nigrescens'
Description and General Information:
Mondo grass is a low, tufted,slightly stoloniferous grass-like plant with evergreen deep green leaves. Leaves are 1-2 cm wide and up to 20 cm long. Plants grow 15-20 cm tall by 30 cm wide. In mid-late summer and into early autumn, short raceme of flowers rise just above the foliage. The small 0.5 cm bell-like flowers are white or light purple-pink. These later develop into small purple-black berries. The cultivar 'Nigrescens' is more popular than the species. It is also known under the cultivar names 'Arabicus' and 'Black Dragon'. It is noteworthy for its nearly black foliage with light purple-pink flowers.The wild species is native to open forested slopes of Japan.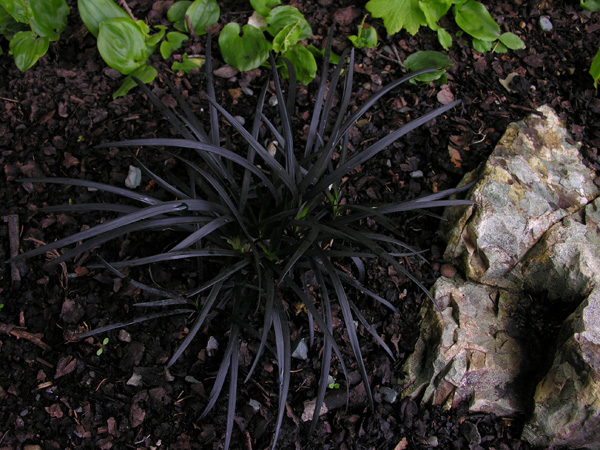 Comparison of the species to the "black: leaved form.
Blooming Season:
July to September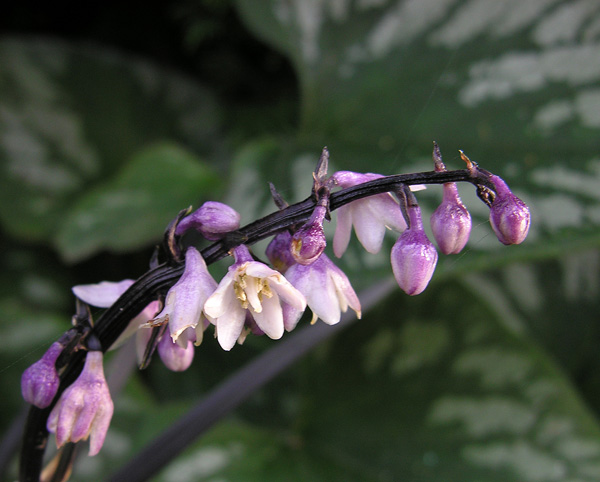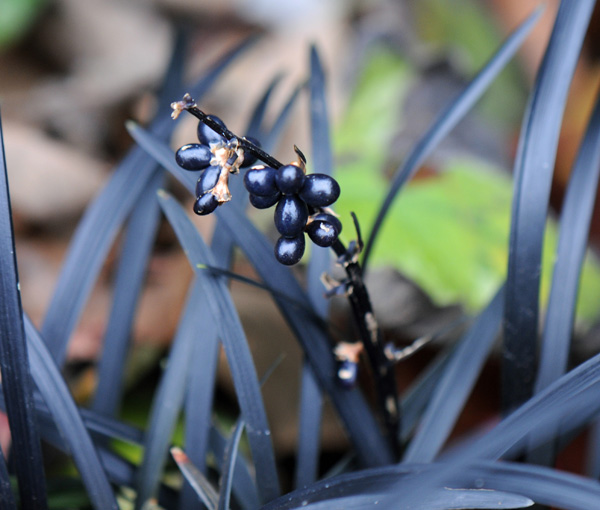 Cultivation:
Mondo grass prefers a moist, rich, humusy, slightly acidic soil in full sun to part shade. It is salt resistant and can tolerate dry shade. It is not bothered by deer or rabbits. It is hardy from zones 6-9, making it an ideal plant for southern US rockeries.
Propagation:
Plants may be dug and divided in spring.