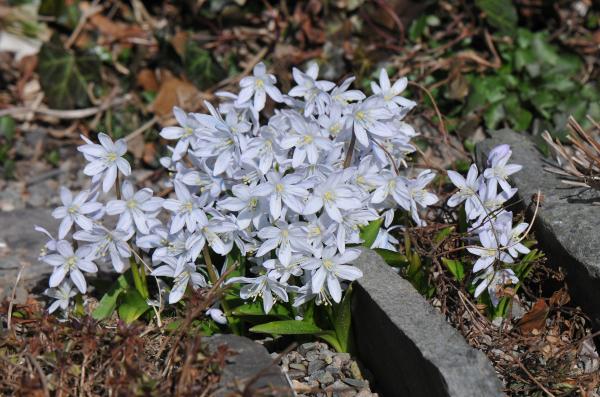 Scilla mischtschenkoana
Description and General Information:
This species of Scilla is native to northern Iran and north through the Caucasus. In the trade it is often sold under the easier to pronounce and spell name of Scilla tubergeniana. Bulbs produce 3-5 strap-like leaves and 5-15 cm tall racemes of 1.5 cm diameter, lily-like flowers in late winter to early spring. Flowers are the palest blue with deeper blue central veins, and appear similar to a larger version of Lebanon squill, Puschkinia scilloides. This species was awarded the RHS Award of Merit.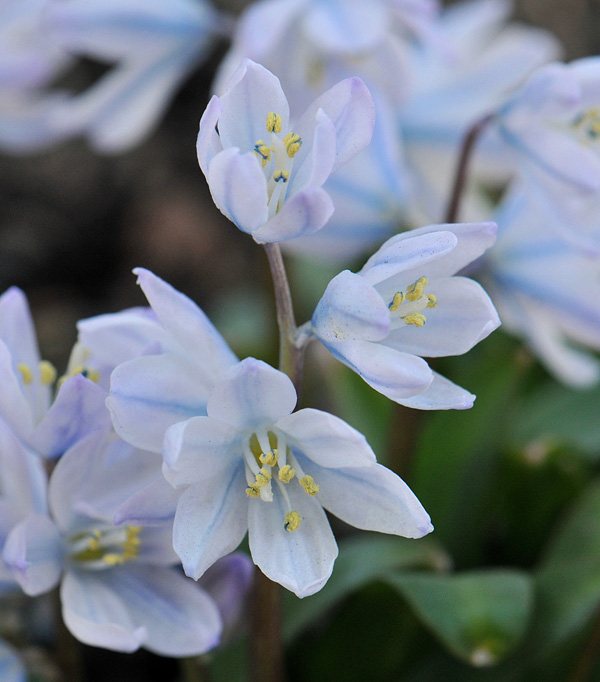 Blooming Season:
February in the south to May in the north.
Cultivation:
This bulb does not have any particular growing requirements. Grow in full sun to part shade, in any soil that is well-drained. It can tolerate summer drought. It grows equally well under acidic and alkaline soil conditions. It is a suitable species for naturalizing. Plant bulbs 8-10 cm deep. It is suitable for growing zones 3 to 8.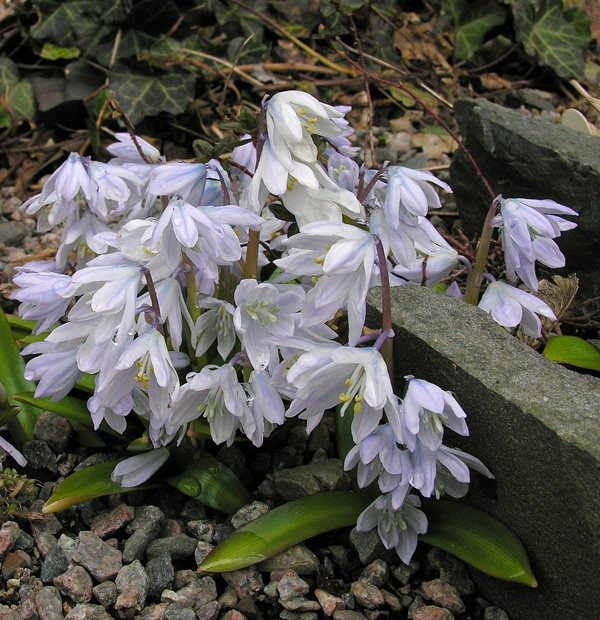 Propagation:
Bulbs will naturally divide and multiple. Large clumps may be dug as the foliage dies, then separated. Alternatively, seeds may be gathered and sown in the fall.