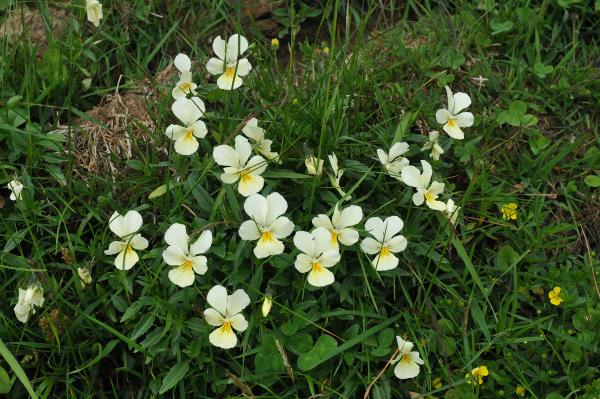 Viola lutea
Description and General Information:
Viola lutea is commonly called the mountain pansy. It is a European species that occurs from the British Isles to Austria, generally on limestone, in upland to mountain areas. If forms low mats with stems up to 20 cm long. The pale to deep yellow flowers are 20-35 mm across.
Cultivation:
This Viola prefers moist, sandy-loam in full sun to part shade. It is rated hardy to zone 4 but prefers areas with cool summers. It prefers a pH of 7-8. It can be short-lived so regular collection of seed is suggested. It will easily hybridize with other Violas.
Blooming Season:
In the wild this species blooms mostly in late May through June but in cultivation, may begin to bloom as early as April in warmer southern areas.
Propagation:
This species is primarily propagated by seed. Seeds need darkness to germinate. Fresh seed germinates best. Try sowing them at 10 C. If no germination within 3 weeks, drop the temperature to 4 C for 3 weeks. Alternatively, you may sow them in the fall, leaving them outside for the winter.