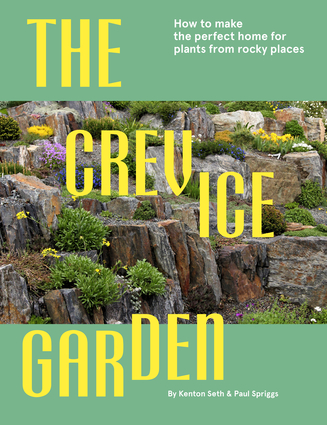 NARGS has entered into an agreement with Filbert Press from the UK, and their American distributor Independent Publishers Group, to sell plant related books directly to NARGS Chapters. The next offering is "The Crevice Garden" by Paul Spriggs (Victoria Canada) and Kenton Seth (Colorado). The book is 244 pages long. It shows how to replicate conditions of various plant habitats by constructing crevice gardens. There are practical tips such as "do not place an umpteen ton garden over your buried utilities." The book ends with descriptions of 250 plants for the crevice garden. Retail price is $39.95. Chapter pricing will be $23.00 if a minimum order for 5 books is placed by a Chapter. This includes delivery to your Chapter. The US release date is August 1st. If you are interested contact your Chapter's Chairperson and they can place an order with NARGS at ([email protected]). Orders should be placed by July 15th. Books may NOT be ordered individually from the NARGS book store.
This link takes you to the IPG website for pictures, a description and info on the authors.
https://www.ipgbook.com/the-crevice-garden-products-9781739903909.php
If the link does not work try www.ipgbook.com and look for the book.
Relegate to the Archive
0