The from-the-floor nominations period having ended, below is a list of the candidates for the NARGS 2017 election.
The bios and pictures of all candidates will be published in the spring issue of The Rock Garden Quarterly.
Online election: June 1-15, 2017. Voting is underway now.
President: Betty Anne Spar (Arizona): "I've worked as a propagator for a commercial nursery, and assistant to the curator at The New York Botanical Garden T. H. Everett Rock Garden. After relocating to Washington, DC, I worked at the United States Botanic Garden and retired as the Chief Administrative Officer. I joined NARGS in 1991 and the Potomac Valley Chapter in 1993 and I have held the positions of Chair, Secretary, Hospitality and Program Specialist, the latter for six years. I've assisted with two Potomac Valley Chapter NARGS Eastern Study Weekends, and a Seedex distribution. In terms of NARGS, I've attended at least 15 Annual General Meetings; chaired the NARGS Awards Committee; and developed and chaired the Book-of-the-Month review." [Betty Anne has served on the Board of Directors as Director at Large and is the current NARGS Vice President.]

Vice President: Don LaFond (Michigan): "I'm a stay-at-home dad and in my free time I love gardening. What got me interested in gardening is I found out that an English/cottage style garden wouldn't grow in a gravel pit; so I started rock gardening instead. I joined NARGS sometime in 1990. I've enjoyed being president and vice president of the Great Lakes Chapter of NARGS. I like to collect daphnes and dwarf conifers. My garden also consists of rhododendrons, trees, shrubs, and other perennials. My favorite way of gardening is creating troughs." [Don has served on the NARGS Board of Directors and his garden received the NARGS Millstream Award for an alpine garden in 2015. He has also received the NARGS Geoffrey Charlesworth Writing Award for the Rock Garden Quarterly.]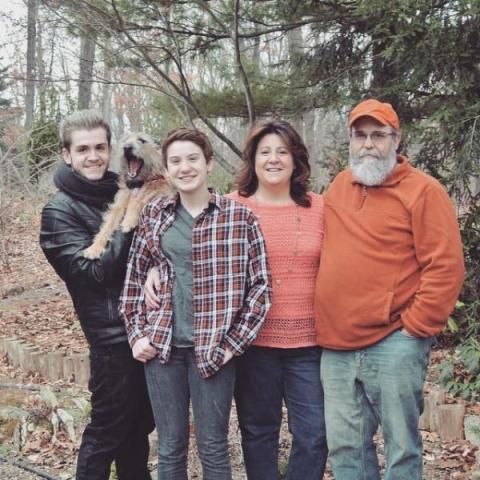 Treasurer: Richard H. Lane (North Carolina): Richard is currently with RSM US LLP and is owner of Lane Financial Services in Raleigh, North Carolina. Richard specializes in internal audit and individual income tax consulting. He has over 30 years of internal auditing experience in the financial services industry. Richard is a Distinguished Faculty Member of The Institute of Internal Auditors. He is a Certified Internal Auditor, a Certified Financial Services Auditor, a Certified Public Accountant, a Chartered Bank Auditor, and a Certified Information Systems Auditor. He and his wife, Amelia, are members of the Piedmont Chapter of NARGS and the Friends of the JC Raulston Arboretum in Raleigh, North Carolina. [He is currently completing two years as NARGS treasurer and is eligible for another year.]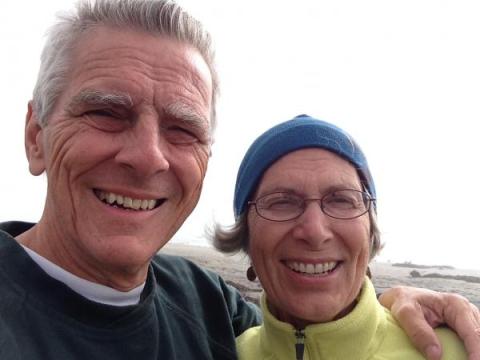 Recording Secretary: Joyce Hemingson (Connecticut): "Growing up among tobacco farms, woods, and pastures started my lifelong love of plants and the outdoors. After college I worked as a computer programmer/systems analyst, but left for botany at the University of Connecticut, studying pollination biology of sweet pepperbush (Clethra alnifolia) for my thesis. Now retired as director of publications for a mail-order nursery, I've had time for walking trips in England, Switzerland, and Bhutan. The Berkshire Chapter of NARGS introduced me to rock gardening, back when Norman Singer and Geoffrey Charlesworth hosted legendary plant sales at their home as fundraisers. In 1989, I joined the American Rock Garden Society, now NARGS, and have enjoyed many Winter Study Weekends and annual meetings since then. I'm currently the Berkshire Chapter president, having served in chapter other roles over the years."
Director: Thornton Burnet, Jr. (Virginia): Thornton has been gardening since he was 7 years old. In 1989 he started Contours & Concepts, a landscape design-build firm located in Arlington, Virginia, creating diverse residential gardens of various sizes and styles. He has served on the board of Green Springs Garden, a public garden operated by the Fairfax County Virginia Park Authority, for almost 15 years, six as board president. Thornton's gardens in Arlington, Virginia, and Tampa, Florida, are destinations sought after by garden clubs and he shares his plants and horticultural expertise with the Potomac Valley Chapter of NARGS and other garden groups. A NARGS member since 1997, Thornton welcomes the chance to work on the NARGS board to help keep the organization moving forward.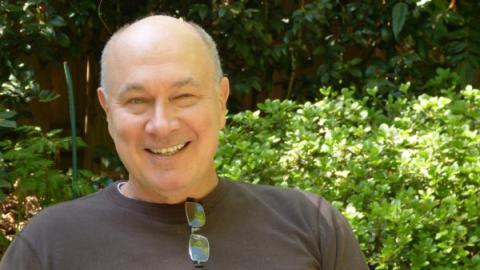 Director: Panayoti Kelaidis (Colorado): He is Senior Curator and Director of Outreach at the Denver Botanic Gardens, having been employed there since 1980. He has designed plantings for gardens at DBG, including its Rock Alpine Garden. He has taken plant-collecting trips to Southern Africa, the Andes, Central Asia, the Himalaya, as well as travels throughout much of Europe and New Zealand. His plant introductions are available through Plant Select®. He has lectured in over 140 cities in twelve countries, and has been featured in television, newspaper, magazine pieces, and books. Panayoti has received numerous honors, including the Garden Club of America as Member-at-Large, the National Garden Clubs Medal of Honor, the Arthur Hoyt Scott Medal from the Scott Arboretum, and the Liberty Hyde Bailey Award from the American Horticultural Society. Also, he's received numerous awards from NARGS, is a frequent contributor to the Rock Garden Quarterly, and has coordinated traveling speakers to NARGS chapters. [He is currently completing a three-year term on the NARGS Board and is eligible for a second three-year term.]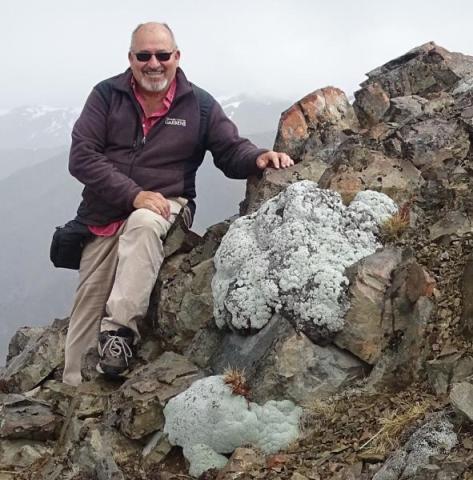 Director: Marianne Kuchel (Vermont): Marianne grows most of her plant material from seed, particularly primulas and alpines. Accompanying her husband to various parts of the world, she developed gardens from tropical and sub-tropical plants in Africa, terrace gardening in Rome, and herbaceous borders in Europe. Now in Vermont, she developed her own garden, which features rock and scree gardens from alpines. Marianne is a long-time member of NARGS, an active participant in its seed exchanges and programs, and a member of the Fells Chapter. She is a past vice president and board member of the American Primula Society and holds a degree in Landscape Design from George Washington University. She has an interest in encouraging a new generation of gardeners in the therapeutic joy of working with plants and soil.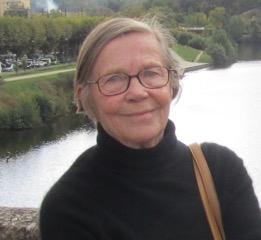 Director: Steve Whitesell (New York): He has been a member of NARGS since 1989. He served seven years as the chairperson of the Manhattan chapter, served on its board, acted as the chairperson of the NARGS Speaker's Tour, and currently organizes the Book-of-the Month feature for the NARGS website. He has been co-organizer of the Tri-State meeting of five metropolitan New York NARGS chapters with Don Dembowski for fifteen years. Steve recently retired from 27 years as a landscape architect for the New York City Parks Department designing parks, playgrounds and open spaces, primarily in the Borough of Queens. He has moved to rural Schoharie County in upstate New York, where he is developing a garden around two Greek Revival cottages that currently includes woody and herbaceous taxa and will expand greatly in coming years. He recently joined the Adirondack Chapter.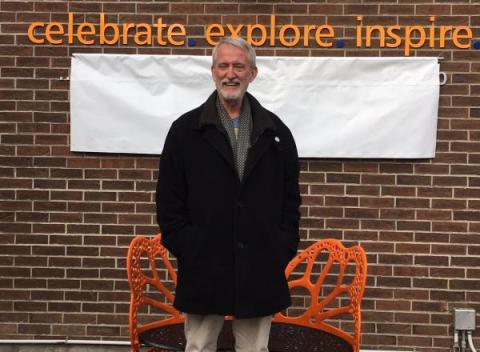 Relegate to the Archive
0