Aquilegia flabellata
Aquilegia flabellata
Description and General Information:
Commonly called the fan columbine, this species is a dwarf columbine native to alpine regions of Japan and Korea. Plants reach 20-50 cm tall with blue-grey to grey-green, waxy, fern-like foliage. From April to June, stems arise with several 3 cm diameter flowers. Typically the flowers have violet-blue sepals and white petals but some cultivars such as 'Alba' and 'Verna Alba' have white flowers while others, such as 'Cameo Pink' have pink sepals. There are numerous other cultivars. The shortest cultivars, topping at 20 cm, include 'Nana', var. pumila, 'Ministar' and the 'Cameo' series.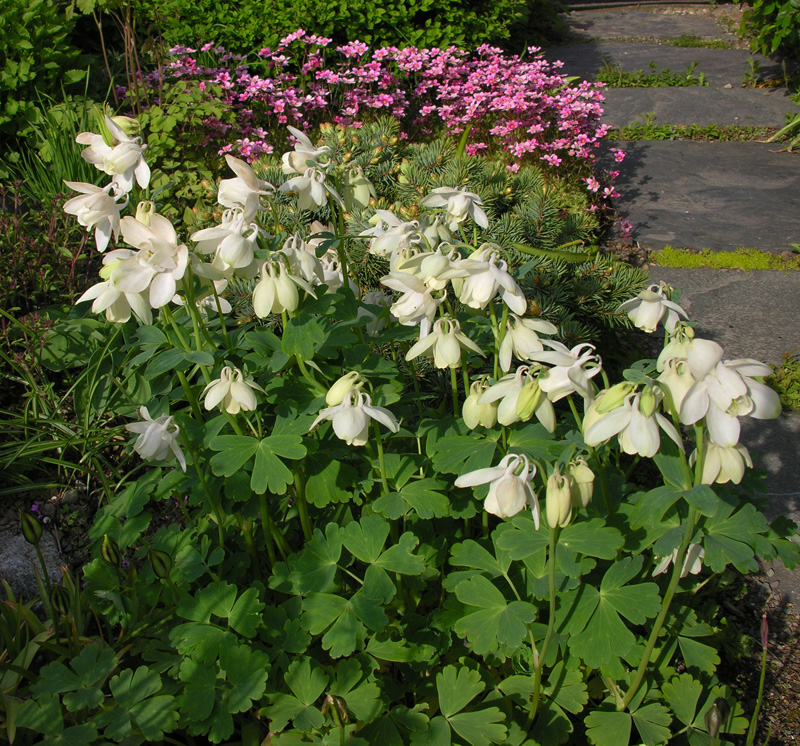 Aquilegia flabellata 'Verna Alba'
Cultivation:
This columbine is easy to accommodate in any well-drained but moist soil. Droughty conditions will cause the foliage to perish early in the season. On the other hand, water-logged soil will lead to root rot. It prefers full sun but will tolerate part shade. It is not particular in regards to soil pH. It is suitable for zones 4-7.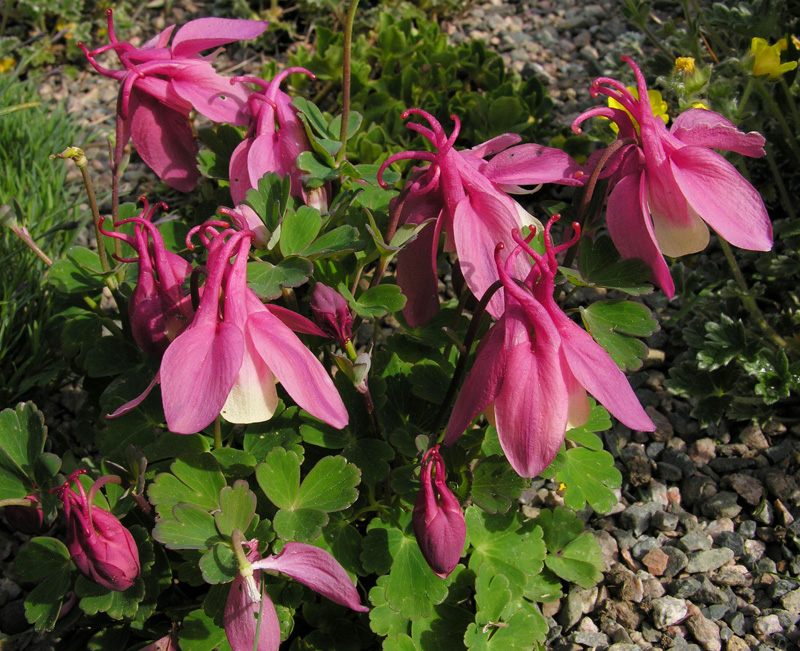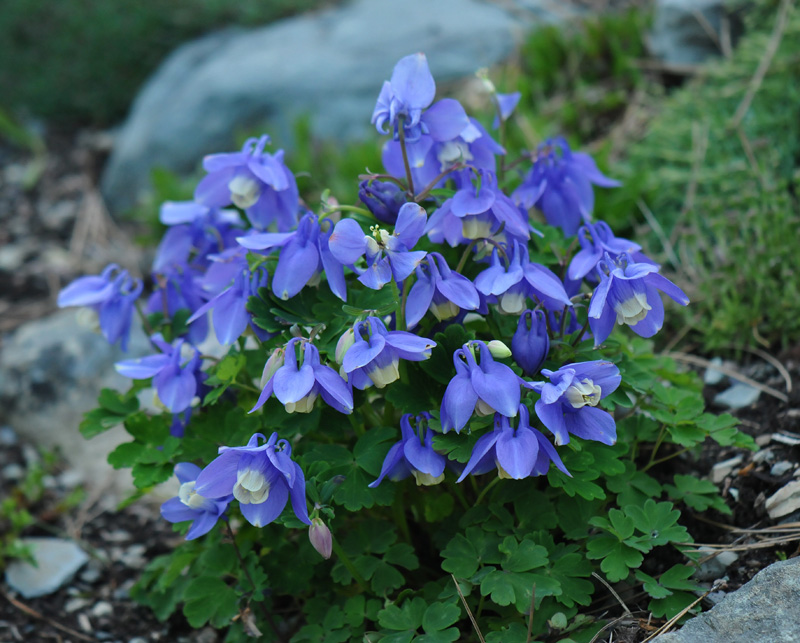 Aquilegia flabellata 'Cameo Pink' Aquilegia flabellata 'Ministar'
Blooming Season:
April in the south to as late as June in the north.
Propagation:
Like all columbine, this species has a tap-root thus division is not suggested. However, propagation by seed is easy. So much so, that it often self-seeds in the garden.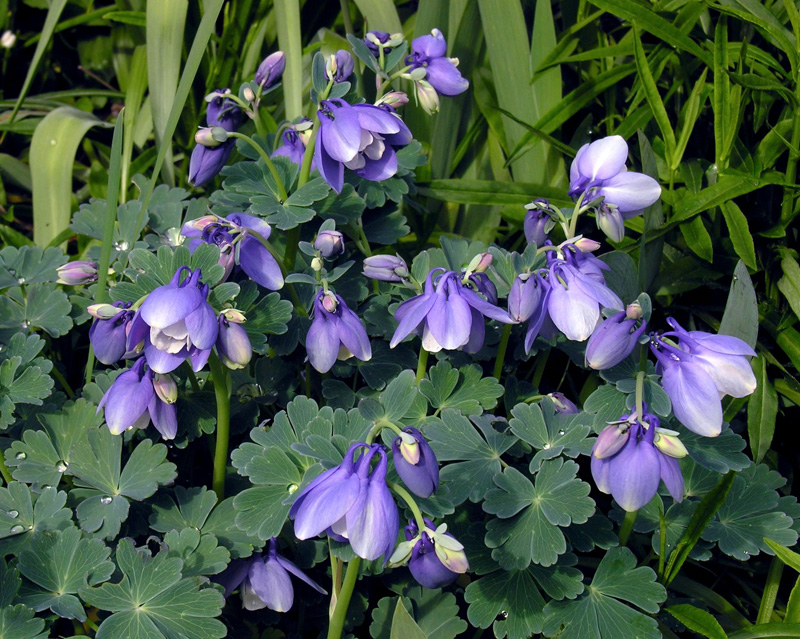 Aquilegia flabellata, straight species