Recommended by the NARGS Nominating Committee, consisting of Ed Glover, chair; Mike Bone, Judith Brown, Brendan Kenney, Sarah Strickler, and Bobby Ward.
The election will take place online May 3 through May 16, 2021.
Panayoti Kelaidis nominated for president (Colorado): "My love of rock gardening goes back to my childhood in the 1950s, growing up in Boulder under the shadow of the Rockies, inspired by Paul Maslin's masterpiece rock garden a few blocks away, and helping my brother-in-law build my first garden at my parent's house when I was barely 10 years old. Fast forward more than a half century--I have not only helped create the Rock Alpine Garden at Denver Botanic Gardens, but have spoken at most NARGS chapters repeatedly, and visited dozens of rock gardens around the globe expanding my understanding of the art. My vision for NARGS is for us to pave the way for the Millennial generation to come aboard as members and eventually take the helm and move our society onto a much wider scope and really pave the way for rock gardens and rock plants in every home and garden." [Panayoti is currently serving as vice president and chair of the Awards Committee.]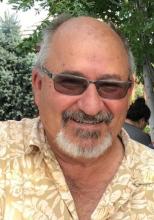 Kelaidis
Todd Boland nominated for vice president (Newfoundland): Todd lives in St. John's, Newfoundland, where he works as the chief horticulturist at the Memorial University of Newfoundland Botanical Garden. He is the chairperson of the Newfoundland chapter of NARGS.  Since 2009, he has been the author of the NARGS website "Plant of the Month" feature and is the administrator of the on-line image gallery.  He is a regular contributor to The Rock Garden Quarterly and has spoken to gardening groups across North America as well as in the U.K. and New Zealand. He has published six botanical guides to the flora of Atlantic Canada and most recently published his first gardening book Perennials for Atlantic Canada. His companion guide, Shrubs and Vines for Atlantic Canada will be released spring 2021.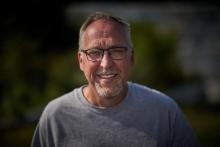 Boland
Sarah Strickler nominated for recording secretary (Virginia): "A NARGS and Potomac Valley Chapter member since 2009, I have served as program chair and newsletter editor for our chapter.  I spent more than 30 years in book publishing, my last position as marketing manager for a niche publisher.  Once bitten by the horticulture bug, I was also employed as a gardener at the U.S. National Arboretum for six years, where I rotated throughout the collections. I currently maintain a handful of gardens in the metro Washington, D.C., area.  Keeping rock plants alive in my Arlington, Virginia, garden can be challenging due to increasingly hot, wet, and humid summers, but I try anyway.  Trips with NARGS to the Italian Dolomites and Scotland were a big inspiration. I welcome the chance to help NARGS move forward."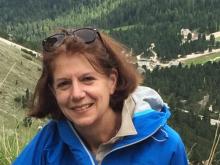 Strickler
 
Richard Lane nominated for treasurer (North Carolina): Richard H. Lane is owner of Lane Financial Services in Raleigh, North Carolina, where he specializes in internal audit and individual income tax consulting.  Previously, he was the General Auditor for First Citizens Bank, an Audit Director for the Bank of America (Formerly NCNB), and General Auditor for the Bank of North Carolina. He has been a part of audit management at the manager, director, and chief audit executive level for 25 years. He is a Certified Internal Auditor, a Certified Financial Services Auditor, a Certified Public Accountant, a Chartered Bank Auditor, and a Certified Information Systems Auditor. [Richard is currently filling the unexpired term of the previous treasurer.]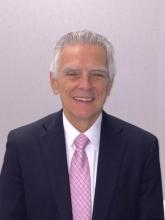 Lane
Tony Avent nominated to board of directors (North Carolina): Tony is founder of Plant Delights Nursery and Juniper Level Botanic Garden in Raleigh, North Carolina. He is a plantsman, plant breeder, plant researcher, and plant explorer. Tony has been a missionary and dynamic force in introducing horticulture to a national market for a public ever demanding new plants and diversity in the landscape. He has been profiled and quoted in scores of magazines and newspapers as he is widely accepted as a horticultural visionary. Tony is the author of So You Want to Start a Nursery, a textbook used in plant nursery courses. He is currently an adjunct faculty member at North Carolina State University.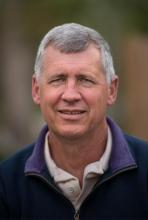 Avent
Mariel Tribby nominated to board of directors (Missouri): "I live in St. Louis and have just completed seven years as a Senior Horticulturist at the Missouri Botanical Garden. I manage three rock gardens and a perennial border, which serve as my primary gardening outlet. I joined NARGS in 2012 while a student at Longwood Gardens, then joined the Gateway chapter in 2014. I was the chapter chair for two years, and continue to serve as the chapter liaison to NARGS. Being a NARGS member is very important to me as a connection to the wider rock gardening community and its knowledge base. The meetings, study weekends, and tours I've attended have been great opportunities to meet others and discover new plants and design ideas. I would like to continue serving on the board to help build our online presence, share the benefits of our society and engage with potential and existing members." [Mariel is currently a member of the board of directors and head of the Social Media Committee. She is eligible to be re-elected to a second three-year term.]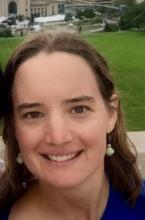 Tribby
Peter Zale nominated to board of directors (Pennsylvania): Peter earned his doctoral degree from The Ohio State University in 2014.  As Associate Director, Conservation, Plant Breeding and Collections, at Longwood Gardens he is responsible for curatorial activities, the plant breeding program, the plant exploration program, and the orchid conservation program.  Peter has published over twenty articles in trade, specialist, and peer-reviewed journals, and he designed and participated in over twenty plant exploration expeditions throughout the United States, Japan, Vietnam, Myanmar (Burma), the Republic of Georgia, Azerbaijan, and China.  He is an avid home gardener and plant collector with an interest in a wide variety of rare geophytes, hardy herbaceous and woody plants, and Peter has recently been developing a crevice garden to house a variety of alpines and rock garden plants.
Zale
NARGS 2021  From-the-Floor Nominations Open Till January 31, 2021. There were no from-the-floor nomination.  The election will take place online May 3 through May 16, 2021.

(Posted December 27, 2020)